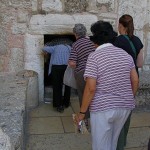 Featured site:
Church of the Nativity
Jesus was born in a cave used to shelter animals. Over it stands a 6th-century basilica, the oldest complete church in the Christian world . . . .
Read more...
---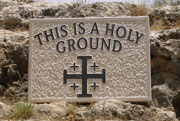 What is this Holy Land?
It's the most sacred space on earth. Here, the main religious faiths believe, God entered an enduring relationship with the human race… more >>
---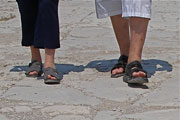 Going on a pilgrimage
There's a deep-rooted desire in human nature to go on a sacred journey, encountering God through places, people and situations… more >>

---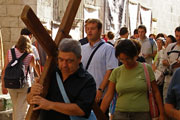 A pilgrim is not a tourist
The tourist sees sights and returns home the same person. The pilgrim gains insights and returns home changed… more >>
---
When should I go?
What is the best time of year to visit the Holy Land for a pilgrimage or tour? What is the weather like? How fit do I need to be? And is it safe?… more >>
---
Holy Land maps
These maps of the Holy Land and the Old City of Jerusalem have been specially commissioned by Seetheholyland.net and may be downloaded for private use in full-resolution PDF format for A4 printing.
---
In a group, or solo?
What are the pros and cons of travelling to the Holy Land with a group, compared to going it alone? Or how about experiencing both ways?… more >>
---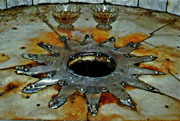 Are the sites authentic?
How accurate are the locations? If sites have been built over, levelled, rebuilt and destroyed again, how authentic can they be? And does that matter?… more >>
---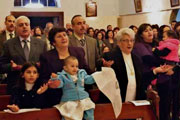 The Holy Land's Christians
Descendants of the people who heard Jesus preach still live in the Holy Land, but the daily struggle to live a normal life is reducing their numbers… more >>
---
What should I pack?
How many bags? What sort of clothes? Footwear? Medication? Electrical appliances? And how should liquids be carried?… more >>

---
Tips for travelling
Will I need a visa? Are there cultural taboos? How should I carry money? What about shopping? And tipping?… more >>
---
Could I lead a pilgrimage?
Do you have: Maturity? Leadership and organising skills? Ability to gather a group together? Then you could lead a pilgrimage — and get a free trip… more >>